Learn a new language, and a new way to learn 🏴󠁧󠁢󠁥󠁮󠁧󠁿 🇫🇷
We'll learn more about our language too, as we take a journey through history, changing our thinking from the traditional focus on memorising, to a deeper knowledge and understanding of how languages evolve.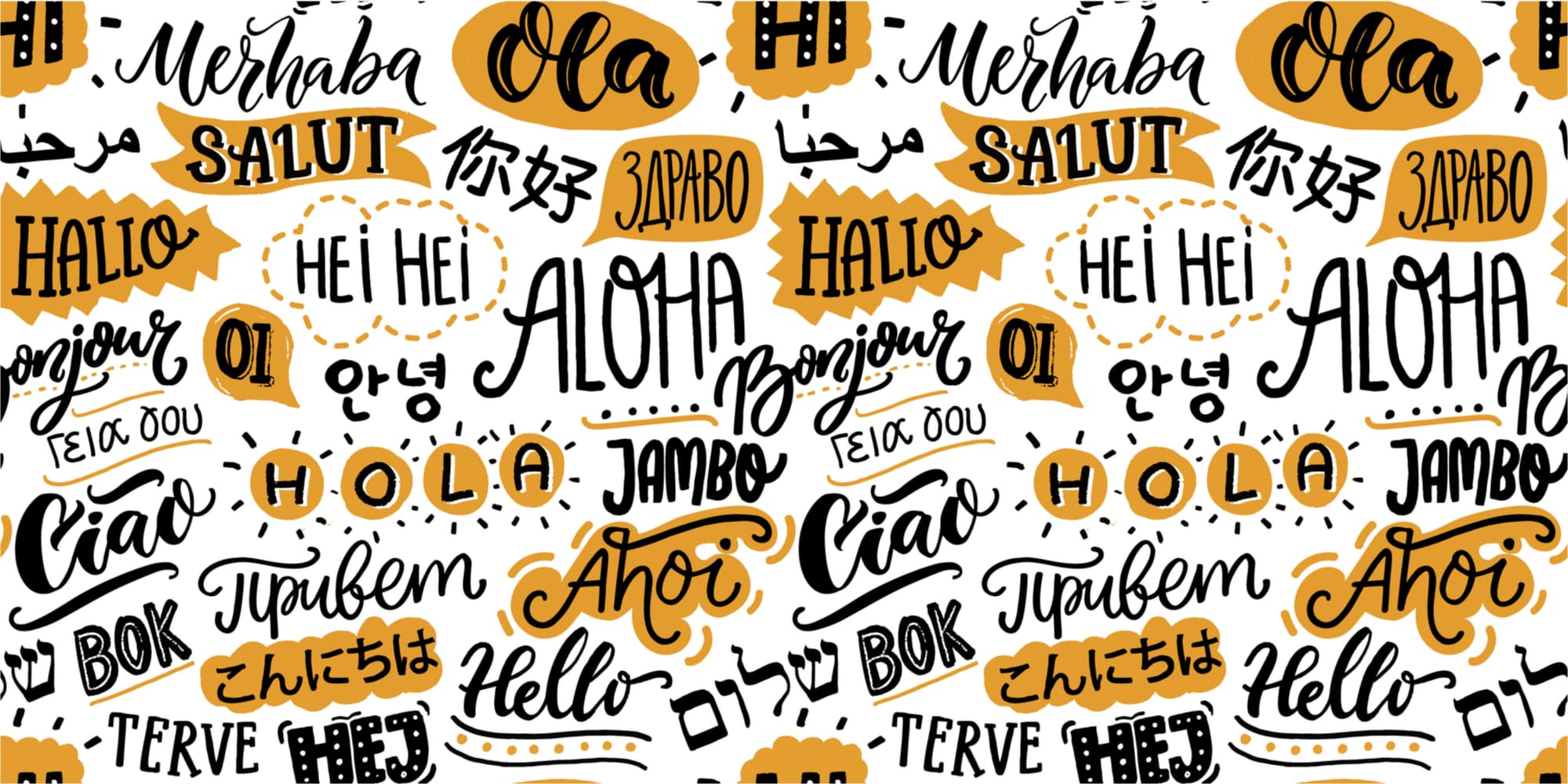 Introduction
I'll admit, learning spoken, written and coding languages has always been somewhat of an enigma to me.
I'm in awe of those speaking, writing and coding in multiple languages, and equally intimidated with the thought of relearning what took me so many years, with a younger mind, to learn my first language, English.
Having studied French & German at school, and Italian at night-classes while working in an Italian restaurant through school & college, only to feel little real confidence with any of them.
I've tried many audio courses, feeling my proximity to France might make French easier — but it is a challenge to me, doing something I'm not sure I'll ever be as good as I would like to be, to make the journey worth being a beginner again.
My housemate in my twenties, and still good friend, although awkward with any kind of technology, seemed to speak French & Spanish quite naturally when we were travelling. I later found out this came from his mother being a teacher of both, and from his year at university studying in France and Spain. Impressive, but I didn't think I had a chance of catching up with that early start.
That was until his mum, a regular additional housemate and fascinating storyteller, recommended a language course — which I now enthusiastically recommend too — from a man called Michel Thomas.
I downloaded French for Beginners, and was immediately hooked — it was a lights-on moment! His method of teaching was so simple, unique, but most importantly interesting and entertaining.
He doesn't just teach translated phrases for tourists, but how the language and sounds are formed, how to translate into French from the English you already know — since English evolved from Latin French, German and Anglo-Saxon.
I now know that this is why we have three words for so many things (nouns), like dog, hound and canine, from their three origins.
The method of teaching and learning itself was intriguing too; learning being the responsibility of the teacher, and the student is to be relaxed, doesn't take notes, and has continual review and reconstruction. Learning the rules and grammar to form sentences that haven't yet been taught — not trying to remember, but knowing through understanding, storytelling, experimentation and association.
The audiobooks are simply a recording of Michel teaching a male and female student each language — and you, as the listener, are the third person in the class, learning with them at the same pace. They are beginners too, and learn with you, giving the lessons a feeling of participation and continual achievement that is encouragingly evidenced from your progression with them.
I found the techniques so interesting, I now use them in my own tutorial work — instead of recording lessons in an empty room to a microphone and camera, I invite a colleague or student to join me, and train them on the software or subject with the sessions recorded live. I suppose this is somewhat a reason for the growth in podcasting with a similar format, and essential in things like martial-arts training videos I'll cover in another post.
It gives the added benefit of your small group being able to ask questions, as we go, and at the end. They can confirm their understanding, and speak for the later audience too, that won't have that same opportunity, but will have a greater confidence, interest and memorable experience from joining our virtual lessons.
Official links
If you want to have more confidence with whichever of the many languages the Michel Thomas series covers, I highly recommend getting a full course.
Michel does make good on his promise that you can be confident in conversation within a few hours, and you'll be surprised what you remember when you travel that you will somehow now just know:
Biography
I was looking for a good French lesson to listen to on my headphones but discovered that Michel Thomas led quite an extraordinary life, which I highly recommend reading too — it reads like a real-life James Bond story!
BBC Documentary
Such was his story, that the BBC made a documentary on his life and lessons, available in full here:
Further learning
To supplement your learning, with the enjoyment of a game on your phone, another great, and popular resource for language learning is the DuoLingo apps.
Instead of mindlessly scrolling social media timelines in your downtime or on your travels. Try and make a habit and game of opening the DuoLingo app, to continually add to your vocabulary and confidence with written and spoken words, sentences and grammar.
Food for thought
Something I never knew, wasn't taught at school, and only recently learned, is that you don't need to know everything to start speaking a new language when you travel.
From my time in France, I always found it interesting when listening in on conversations of groups of French students, they would speak both in English and French in the same conversation, switching back and forth — but I never knew why.
What I now know they are doing, and you and I can do too, is speaking with the language they know for what they want to say — and with English having such a broad variety, it is an extension of French for them, using whatever keeps the conversation flowing, without any concern for sticking to one or the other because ultimately, it is the meaning and message that matters.
I found that it's much easier to speak French in France than at home in England because you are surrounded by the signage and sounds. You don't have to commit to all or nothing, just speak the French you know and the English you know all in the same flow. I used to think it was magical and harder for people to flip between languages — but now I know it's much easier than trying to stick to one, and quite a normal part of progressing.
People will hear your accent and reply in English to practice their own, at which point it is easy to think you haven't been understood and revert to English too — but they are doing the same, practising the English they know and will use French when they don't. So, don't be afraid to carry on with the French you know, supplemented with the English for when you don't. It really doesn't matter what percentage of each you use, it's a journey everyone who tries to speak more than one language knows you have to take.
It is more important to keep the conversation flowing with what you know — which will grow. Instead of thinking all or nothing, think seasoning and colouring your conversation with your new cultural interest. What you will find is that this effort and your accent is actually quite charming, people want you to keep trying, and it starts to feel good to use a little more as you discover new words & phrases — soon you'll forget what language you are speaking as you think more about the conversation itself. You'll know you're getting somewhere as you'll start thinking in that language, too.
It might never be perfect — but with the things you already know being understood, you won't feel any hesitation or embarrassment to use your new phrases intertwined with your more comfortable ones, and to flip back and forth so that your overall conversations shows your interest and commitment to understanding the new culture opening up to you.
Languages and accents evolve with trends, travellers, changing influences, and the cross-pollination between people speaking different languages travelling and learning from each other.
The development of languages tells us stories from our past, our ancestors worlds, and the things we have in common and care about when we share an understanding.
The best thing about learning another language is finding a new world of experiences and inspirations when travelling or meeting people from other countries — and it helps us learn more about our own language, how languages are formed, and the heritage they carry through generations.
I promise you, of all the hobbies you can have, learning a language will be one that you find inspires many more areas of your life, your understanding of the world, history, culture, and finding new friends you have yet to meet.
Merci d'avoir lu et à bientôt en France ou dans un nouvel endroit… 😊
To follow my online adventures — with commentary on; creative technology, building a brand, ethical business, copywriting, ecommerce, blogging, SEO, data protection, privacy, and online security — find me on X.com…